Schedule a Chamber Appointment
If you have questions or would like to schedule an appointment, please contact Amy at 517.627.2383 or
amy@grandledgechamber.com
.
---
2021 Chamber Sponsored Community Events
Please note that some of these might be subject to change per state regulations and guidelines.
Business Activities in December
Friends of the Chamber
Change Makes Change for GLEAP

Through Dec 15 - Boxes to collect change will be in businesses

Comets Nutrition

Through Dec 31 - Holiday Themed Smoothies, Shakes, Teas, and Coffees

Grand Ledge Area District Library

Winter Storybook Trail on South Bridge Street, Gingerbread Houses, Jingle Bells

Pam's Pantry

December 9 - 11 and 16 - 18 - Holiday Open House

Masonic Temple

December 17 - Pasty Dinner

SNAP Fitness

Toys for Tots drop location

Ledge Craft Lane

Turn in your created Gingerbread House from the library kit to Ledge Craft Lane by December 10 to have it displayed in their store
2022 Chamber Sponsored Community Events
January 12th - Coffee and Conversation
January 21st - Movie at the Sun
February 9th - Coffee and Conversation
March 3rd - Michigan Downtown Association Conference at the Opera House
March 4th - Movie at the Sun
March 6th - Emerge Women's Brunch at the Opera House
March 9th - Coffee and Conversation
March 11th - Career Curiosity Fair at Grand Ledge High School
March 12th - St Patrick's Day Parade in downtown GL
March 24th - Mix and Mingle
April 21st - Mix and Mingle
April 28th - Annual Chamber Awards Dinner at the Opera House
May 14th - Market on the Grand Opens
May 19th - Mix and Mingle
June 18th - Yankee Doodle Day
June 23rd - Music in the Park Begins
August 12th - Golf Scramble
August 18th - Last Music in the Park
August 19th - Movie in the Ballfield
September 8th - Coffee and Conversation
September 22nd - Fall Business Expo
September 24th - Last Market on the Grand
October 7th - Fall Festival and Color Cruise Field Trips
October 8th - Fall Festival, Color Cruise Trips and Beer Festival
October 12th - Coffee and Conversation
October 28th - Bridge Street Trick or Treat
November 9th - Coffee and Conversation
November 26th - Shop Small Saturday
December 2nd - Night Lights Christmas Parade and Festivities
December 14th - Coffee and Conversation
---
WILX - Studio 10 On the Road in Grand Ledge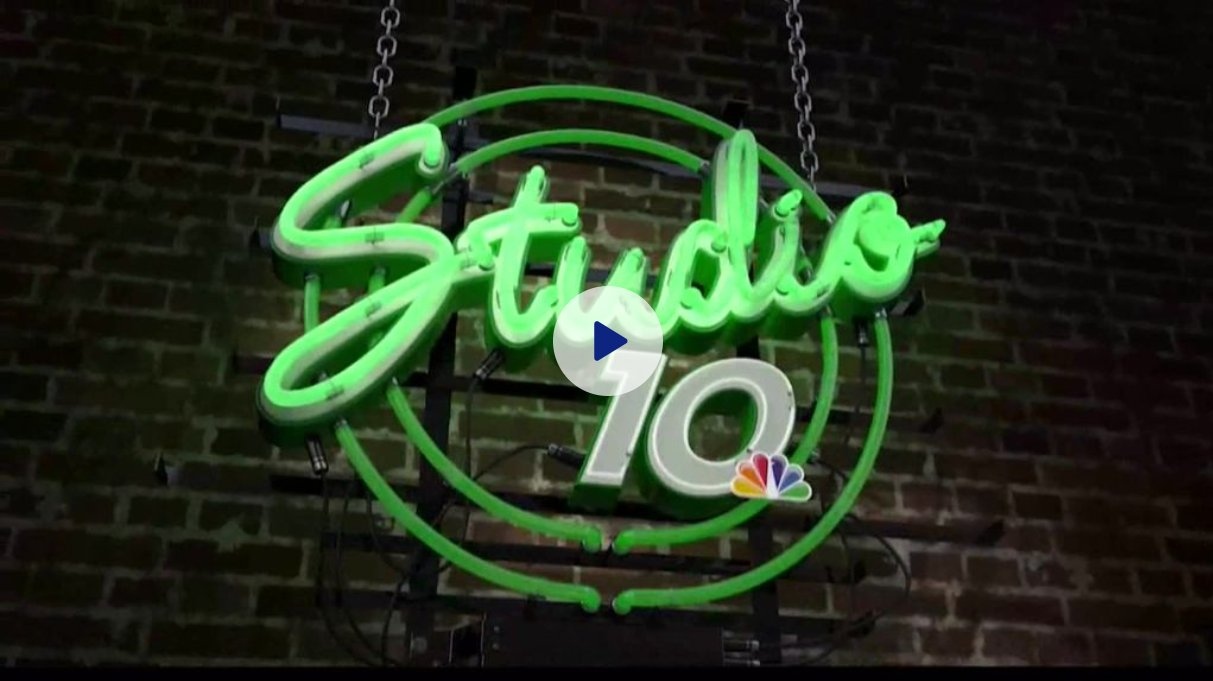 ---
Chamber Sponsorship Opportunities
If your company or business is interested in sponsoring any of the above events, you will notice lots of new choices this year! We have added some to accommodate the virtual world we are now living in. There is also more options for connectivity within our community partners to help strengthen all of Grand Ledge.
---
Grand Ledge Shirts
Help support your local Grand Ledge Community small businesses with the purchase of a "WE ARE GRAND LEDGE" shirts and our NEW "Eat Shop Play"shirts. For each item sold, $8 will be donated to the Grand Ledge Chamber of Commerce to be distributed among the Chamber member small businesses in the Grand Ledge Community. Go Comets!
---
Did you know that you can show your support for Grand Ledge by helping the Chamber build a stronger community?

Join the Chamber as a 'Friend of the Chamber' today!
---
The Chamber is organized for the purpose of advancing the economic, industrial, professional, educational, cultural, and civic welfare of the Grand Ledge area.
To encourage the growth of existing industries and business while giving all proper assistance to any new firms or individuals seeking to locate in the Grand Ledge area.

To support all those activities believed to be beneficial to the community and area; to oppose those which might be detrimental.

To promote the welfare of all area citizens, following always those policies intended to accomplish the greatest good for the greatest number.

And in general to take any action and engage in any activity in connection with and incident to said purpose not forbidden by the laws of the State of Michigan and with all powers conferred upon corporations of this type by the laws of the State of Michigan.
Proceeds from all Chamber events are allocated to promoting the Grand Ledge community and its members.
---
Chamber Members
---