Chamber Welcomes Its New Executive Director
The Grand Ledge Chamber of Commerce is pleased to announce they have hired a new Executive Director. Amy Hoyes begins as the Executive Director on April 16th.

"I am thrilled to be working with local businesses and community members to grow chamber engagement in Grand Ledge," Hoyes said.

Hoyes comes to the chamber most recently as Development Director for the American Heart Association. Previously she was Vice President of Development for a nonprofit in South Carolina where she was responsible for raising more than $1 million in corporate and community engagement through events, sponsorships, and donations.

"I love seeing local businesses working together to collaborate and thrive in communities," Hoyes said. "At my core, I am a community engagement and outreach person who loves to network and connect people for a common mission. My family chose to live in Grand Ledge, and I am excited to see this family-friendly town come together to not only grow commerce, but lead new families moving into the region to all the great annual events and support that the chamber provides," Hoyes said.

With more than 11 years of nonprofit experience, along with advertising sales, a stint as a television producer and a newspaper reporter, Hoyes brings ideas and energy to this position. She was a chamber ambassador for several years and was accepted into two different Chamber leadership programs in the Carolinas.

A graduate of Elon University in North Carolina with journalism and business degrees, Hoyes will be running the day to day operations of the Chamber as well as fundraising and marketing in the community.

She has been married to her husband Dale for 16 years, and they have two daughters in Grand Ledge Schools. Madison is in 8th grade at Hayes Middle School, and Camden is in 2nd grade at Willow Ridge Elementary. Her family would not be complete without her two fur babies, Max and Marley, who are rescues from an animal shelter.

In her spare time, Hoyes loves to walk her dogs, play board games with her kids, watch movies, and swim at the YMCA. Spending most of her life in the South, she's excited for the Michigan adventures she plans to have with their camper in the Great Lakes state!

You can connect with Hoyes at the Chamber office Monday-Friday from 9:00 AM - 2:00 PM or email her at info@grandledgechamber.com.

"Together we can make the Grand Ledge Chamber of Commerce a valuable resource for all residents and businesses in this community," Hoyes said.
---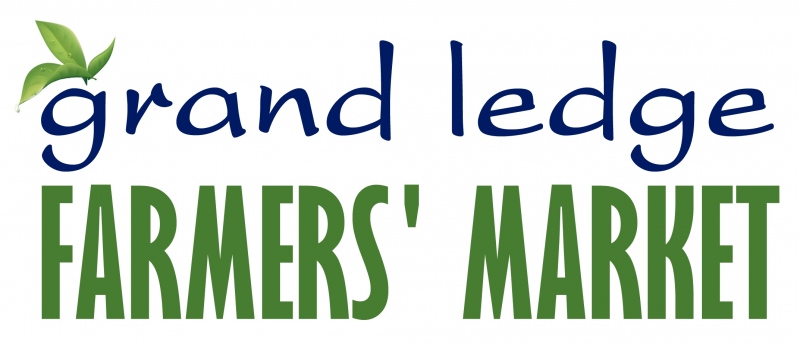 This year's season will start on Saturday, May 5 and run through Saturday, October 27 from 9:00 AM - 1:00 PM at Jaycee Park, 525 E. River Street, Grand Ledge.
We appreciated all of the vendors who participated last year to make our first year in our new location at Jaycee Park such a huge success, and we are looking forward to even more vendors this season.
Vendor Registration is now open
!
---
The Chamber will be hosting several networking events throughout the year to give the Chamber Board an opportunity to meet with Chamber members and local residents who are interested in helping the Chamber build a stronger community.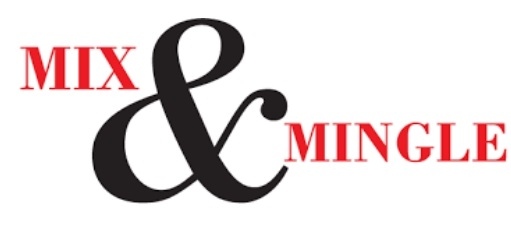 Thursday, May 24 from 5:00 - 8:00 PM
​Log Jam Backroom, 110 W Jefferson St., Grand Ledge

Join the Grand Ledge Chamber Board for a Mix & Mingle event, while enjoying some drinks and free snacks.
---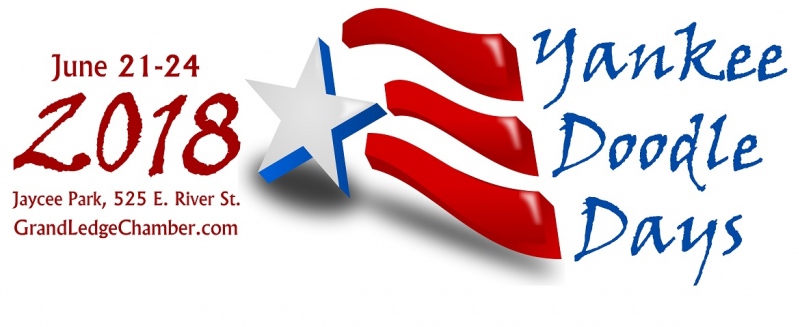 The Grand Ledge Chamber is pleased to present this year's 35th Annual Yankee Doodle Days. This family-friendly community event will take place at Jaycee Park.

Registration is now open for the Saturday 11AM Parade and Craft Show.

Like our Facebook Yankee Doodle Days event page, so you can stay up-to-date on all the details of this event.

Proceeds from all Chamber events are allocated to promoting the Grand Ledge community and its members.
---
2018 Chamber Events
---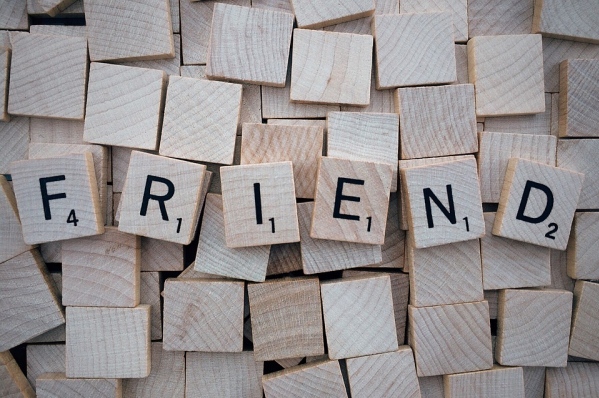 Did you know that you can show your support for Grand Ledge by helping the Chamber build a stronger community?

Join the Chamber as a 'Friend of the Chamber' today!
---
The Chamber is organized for the purpose of advancing the economic, industrial, professional, educational, cultural, and civic welfare of the Grand Ledge area.
To encourage the growth of existing industries and business while giving all proper assistance to any new firms or individuals seeking to locate in the Grand Ledge area.

To support all those activities believed to be beneficial to the community and area; to oppose those which might be detrimental.

To promote the welfare of all area citizens, following always those policies intended to accomplish the greatest good for the greatest number.

And in general to take any action and engage in any activity in connection with and incident to said purpose not forbidden by the laws of the State of Michigan and with all powers conferred upon corporations of this type by the laws of the State of Michigan.
Proceeds from all Chamber events are allocated to promoting the Grand Ledge community and its members.